Webshop update
Geplaatst op: 10-08-2021
Schrijver: VrouwenWijs
Nieuw in de webshop en in het winkeltje in de cursusruimte. De HedgeWitch totebag, WildWoman totebag en DarkHag zipper pouch zijn gedrukt op stevig zwart organic katoen. 
Hedge Witch
I walk between the worlds. With cunning skills I step in and out of the otherwold.  As a spellbinder I can take many shapes. I spin the threads of life, weave the web and I know when to cut the cords. Become a master of your crafts and practice your magic wisely.
Wild Woman
I follow the path of the true feral female. Am I human or beast? Who knows. I crawl in ancient caves and sleep under the stars. With my feet in the earth and head in the sky i respectfully take my place among my fellow relatives of animal, plant and tree. I amplify the voices of your ancestors, rewild and be free. 

Dark Hag
I am the ancient crone, the elder hag, the priestess of night. I give voice to shadows, the unseen and the unwanted. My words cut through suppression and taboo, my tongue was not made to keep silent. I am furious, I crave, I devour and I break free of that which does not sustain me. As a patreon of heretics and witches I bring you the power of profound truthsaying and being untamed.
---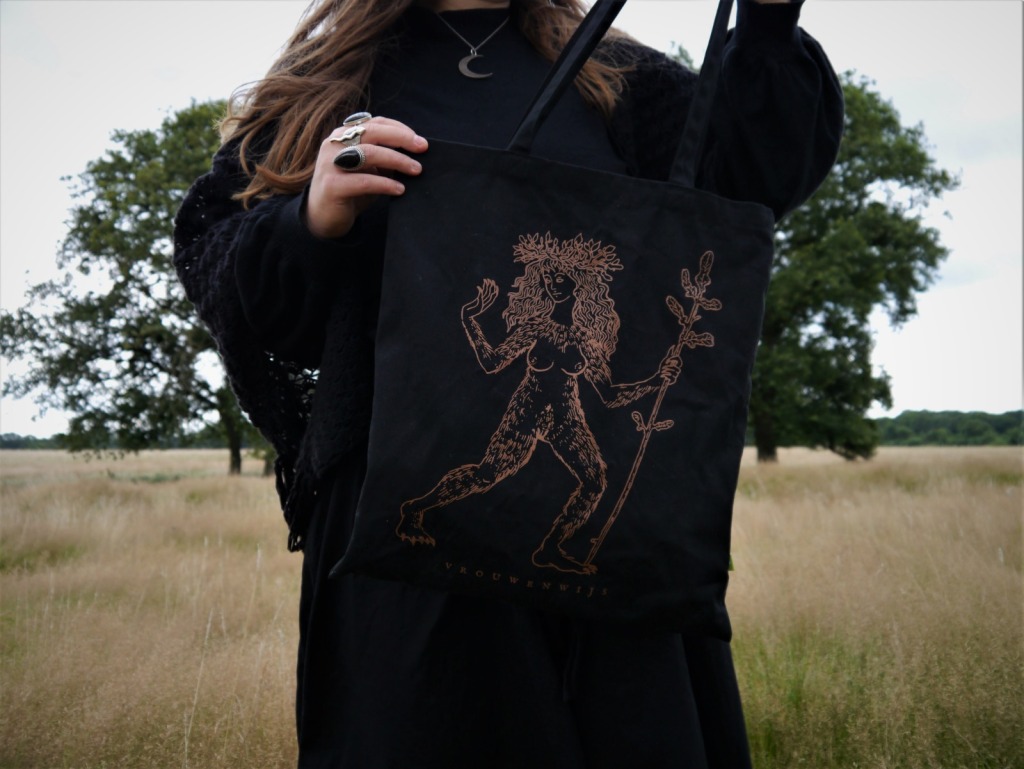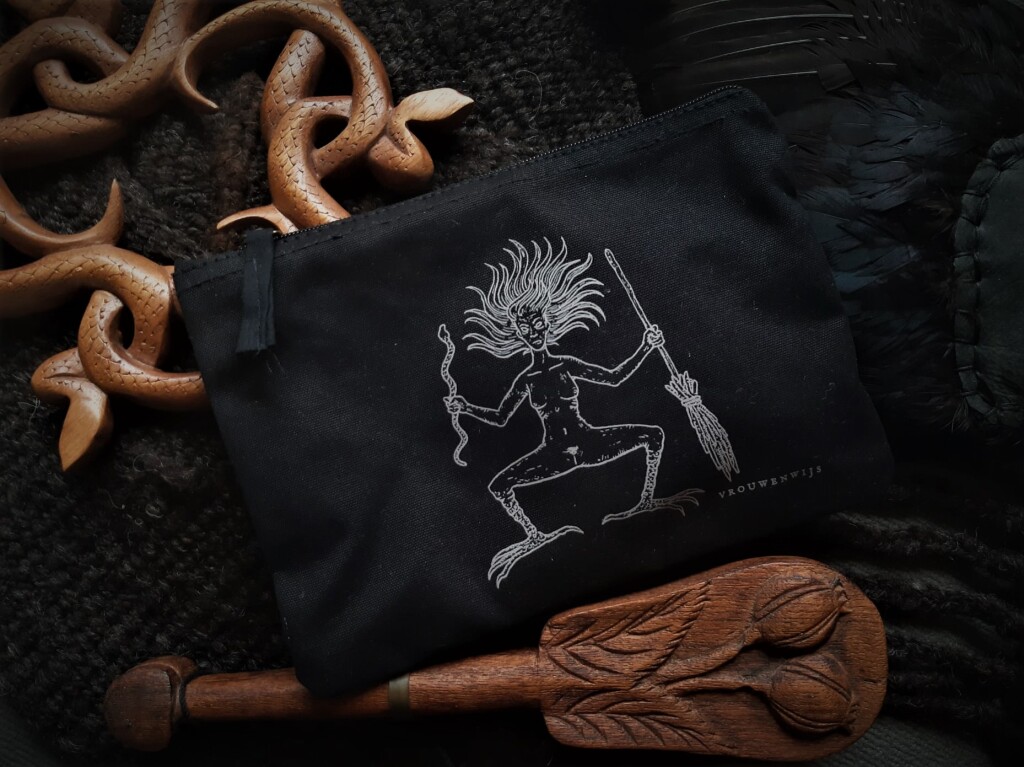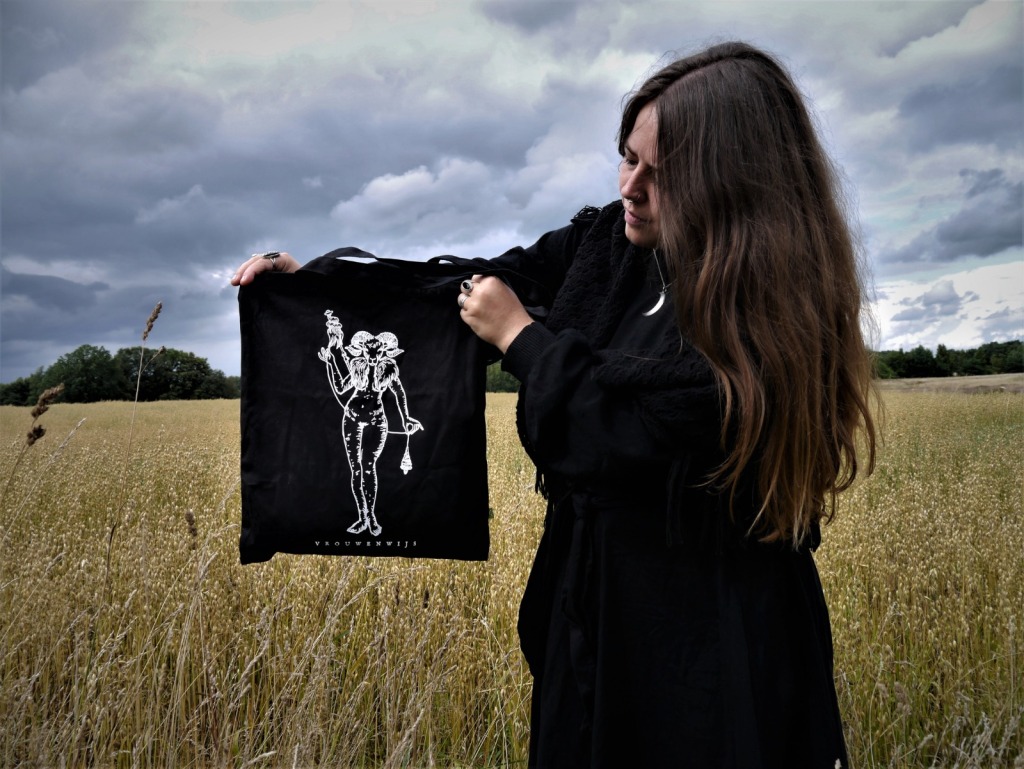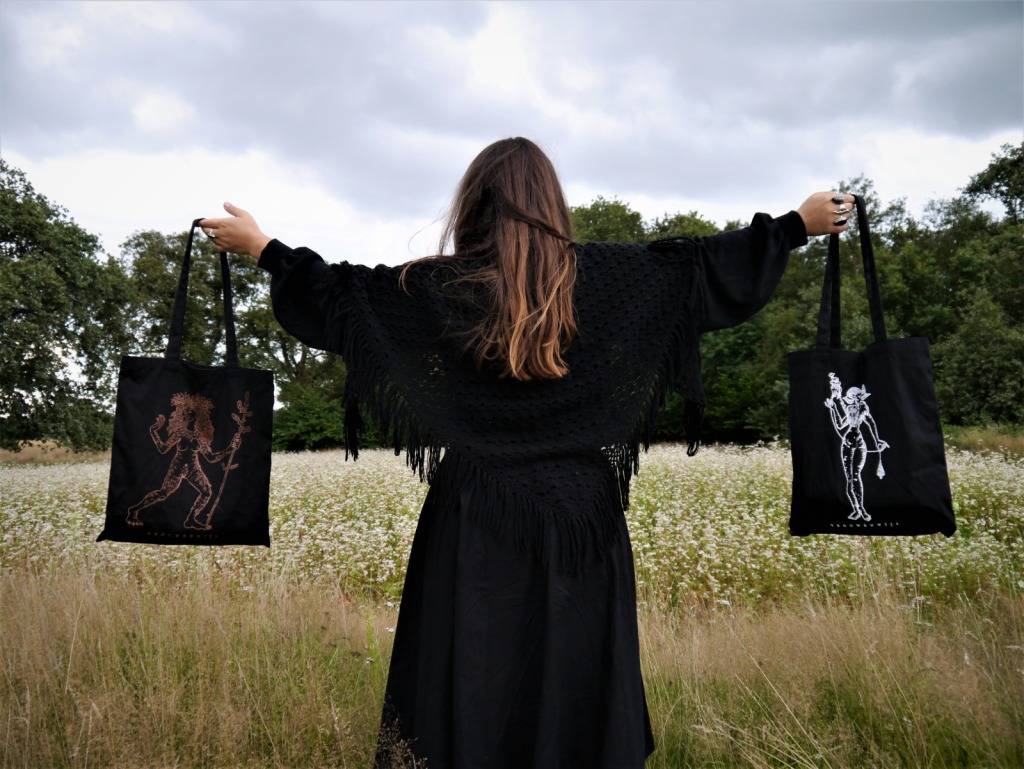 Bewerkt door VrouwenWijs op 14-08-2021 15:54